Probiotics for Women: Introducing Probiotics for Her by Foxy Fit
The Skinny on Probiotics
So what are probiotics, why should you take them, and what exactly will they do for you? Well, to put it simply - probiotics are bacteria and yeasts that live in your gut.
Gross right? Better yet, why would you want to put something like bacteria into your body? Bacteria is bad right?
Not necessarily. Right now you have over a trillion bacteria living in your digestive tract. There are more bacteria living in your gut than there are cells in your body. Let that sink in for a moment.
Most are good bacteria that assist with the digestion of the food you eat. Some are bad and upset the balance of good bacteria in your system which can create problems for your body as a whole. In fact there are many studies that suggest bad gut health contributes to various autoimmune disorders like Crohn's disease, irritable bowel syndrome (IBS), ulcerative colitis, antibiotic induced diarrhea, and more.
Why a Woman Should Take a Probiotic
If you suffer from any of the problems listed previously, it's obviously a good idea to already be taking a probiotic. So for the skeptics among you, why should the average woman take a probiotic?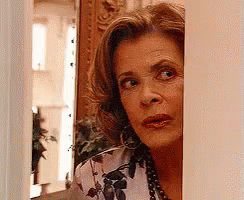 Relieves Constipation & Bloating
These are two things we all hate. Probiotics give you good bacteria that help with digestion and regularity. They're a natural, safe alternative to laxatives and will help keep you feeling regular. With regularity comes the reduction in build ups of gases which helps minimize the feeling of bloat we all get sometimes.
Clears Up Skin
Probiotics can help clear up your skin. Several studies have shown that they can help clear up acne and other skin conditions like eczema. There is also evidence that probiotics help build up collagen which is vital in keeping skin from aging.
Builds Immunity
Now we're just talking crazy right? Nope, a study among athletes in New Zealand found the majority of whom were given a probiotic versus a placebo were shown to have experienced lesser incidences of cold and flu. Good gut flora, means greater body health.
Helps Lose Weight & Belly Fat
One specific strain of probiotic, Lactobacillus, has been shown to reduce weight and belly fat in those that use it continually. It helps to better digest certain fibers and assists with the creation of appetite reducing hormones and fat burning proteins.
Promotes Vaginal Health
This may be the number one reason why a woman should be taking a probiotic. Probiotics have been shown to promote good vaginal health. How you may ask? They have been shown to reduce the bacteria and yeasts that cause such lovely problems as urinary tract infections (UTIs) and yeast infections by making everything down there slightly more acidic which helps kill off the bad bacteria and yeast we all know and hate.
So Which Probiotic is Right for Me?
There are a lot of probiotics on the market, but not too many are marketed or formulated with women in mind. Luckily, we've got just the right probiotic for you. Introducing Probiotic For Her from Foxy Fit. We specially formulated this probiotic with women in mind.
Probiotic for Her has a multi-step delivery. First it releases a liquid prebiotic into your stomach which balances the pH in your gut to discourage the growth of bad bacteria and establishes a good environment for delivery of the probiotic. Then the Probiotic travels to your intestine where it can establish itself and help bring your digestive system and body into balance.
We really think this is the best probiotic for women on the market. We recommend you take it for 90 days to see and feel results like:

Boosted Immunity

Flattened Midsection

Anti-Bloating

Balanced Digestion

Weightloss

Increased Metabolism

Restored Regularity
What are you waiting for, treat yourself to balanced digestion and a more balanced state of health today! Order Probiotic For Her Now - > Shop NOW